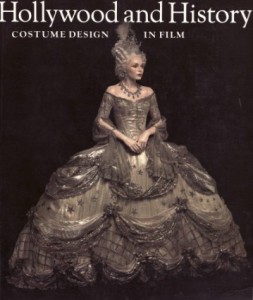 One of the great aspects of the film business is costume design. Designing for film is very different than designing for the runway. The inspiration for the designs must always comes from the story, the director and the setting rather than the designer's own vision alone. Recently, we were granted an interview with well know costume designer
Antoinette Messam.
In case you haven't heard of Antoinette, she has been a key figure in fashion for close to 20 years. Antoinette is well recognized as a Fashion Designer as well as a stylist and costume designer and has her own line of easy to wear, elegant and sexy clothing called iStyle. Her work in costume design spans the last fifteen years and almost 40 motion pictures.
Some of her recent work includes Crimes of Fashion and The Orphan; and she just finished the romantic comedy "
Love, Wedding, Marriage"
starring Mandy Moore, Kellan Lutz, Jessica Szhor, Jane Seymour and James Brolin as well as rising star Richard Reid.
Love, Wedding, Marriage,
is about to open this summer. The movie is about a happy newlywed marriage counselor's views on wedded bliss which get thrown for a loop when she finds out her parents are getting divorced. The film is being directed by Dermot Mulroney. Babe alert on Dermot, wish he was in front of the camera, not behind it. :)
Q: Describe the look of
"Love Wedding Marriage"
.
A: The mandate from Producers for this film was that they wanted it to look like the Diane Keaton/Jack Nicholson movie "Something's Gotta Give". A pretty movie with pretty people in pretty clothes.
They should have told the Director, DOP and myself because we tried to give a new take on a romantic comedy with a little more edge, less pretty colors as compared to real colors. I hope it worked.
I just tried to have my characters/cast look like they were wearing their own clothes. Mandy/Ava was very relaxed and had a uniform for work that was contemporary and young, with her go to blazer thrown on for the clients and sexy as hell when not working. Kellan/Charlie was a young executive who I wanted to look relaxed and effortless in his very classic "Calvin Klein" collection.
Q: What was your favorite part of the costume design for "
Love Wedding Marriage"?
A: My favorites were Bradley/James Brolin who wanted nothing more then to not look like James Brolin. He took every suggestion and broke it down to another level which I thought was great. Jessica Szohr wanted a new look from her "Gossip Girl" character so we just went for it and hoped when we showed up for set everyday she would not be sent back to put on more clothes. Less is more was our motto.
Last but not least my experience with Jane Seymour started at her home going through her many closets which were archived by shows and Designers. I was honored and moved that she shared her collection of vintage Azzidine Alia's, Patrick Kelly (who I had met before he died) and gown upon gown from Escada. We wanted to have Jane, break out of the Mom, wife mould and have a little fun with color and style without looking like she was trying too hard.